On a gloriously sunny day 48 ladies took to the Green – a mixture of Wanstead Central ladies and their guests.
Here they are preparing to play 18 ends of "friendly" bowls!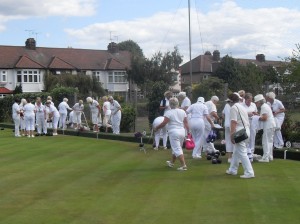 Here we have the President's rink with guests from Silverthorne, Barley and Woodford, together with two of Central's newest lady bowlers – Chris McAndrews and Jacky Lee.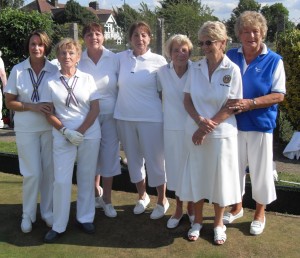 "Look out" says Jean Druce "you're on camera". More Silverthorne and Barley ladies in this group with Vice Captain Maureen Pedraza.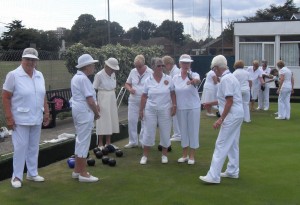 "One of the staff" Isabel  trying to charm the wine waiter for an extra glass or two!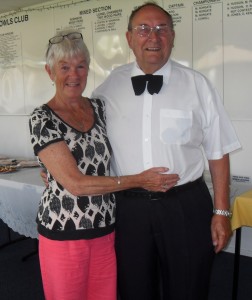 However, one of our guests – Ronnie Berry from Hainualt – seems to have beaten her to it!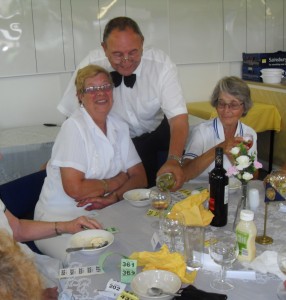 Barbara Pratt – Queen of the Raffles – gives out one of the 60 prizes on offer – one lucky winner is Mavis Seabrook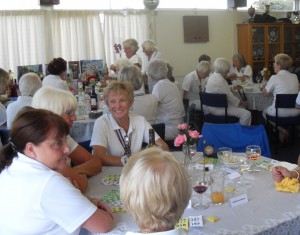 news