Sunday saw the Group V Finals Day and it was a very good day for the two Central teams contesting finals and also for Rod Hudson who won the "Dane Bowl" Champion of Champions trophy.
In the morning session Central's "A" team took on Aldersbrook BC in the final of the "Cordell" Cup which is a three rink "Fours" competition.
It was the Central boys who triumphed with an overall 79 – 50 shot victory after winning two of the three rinks contested.
Central's rink of Mick Bird, Kenny Ruston, Terry Lichkin and Russell Hughes were in fine form as they steam-rollered Ian Foote's foursome by 35 – 12 shots.
Keith Lloyd, Daniel Hughes, Len Welton and Bob Druce followed suit with a convincing 28 – 11 shot win over Joe Stagg's foursome to all but seal the match.
There was some consolation for Aldersbrook when Gary Gray's foursome defeated Colin Jones, Ken Spicer, Colin Foster and Paco Rodrigues by 27 – 16 shots.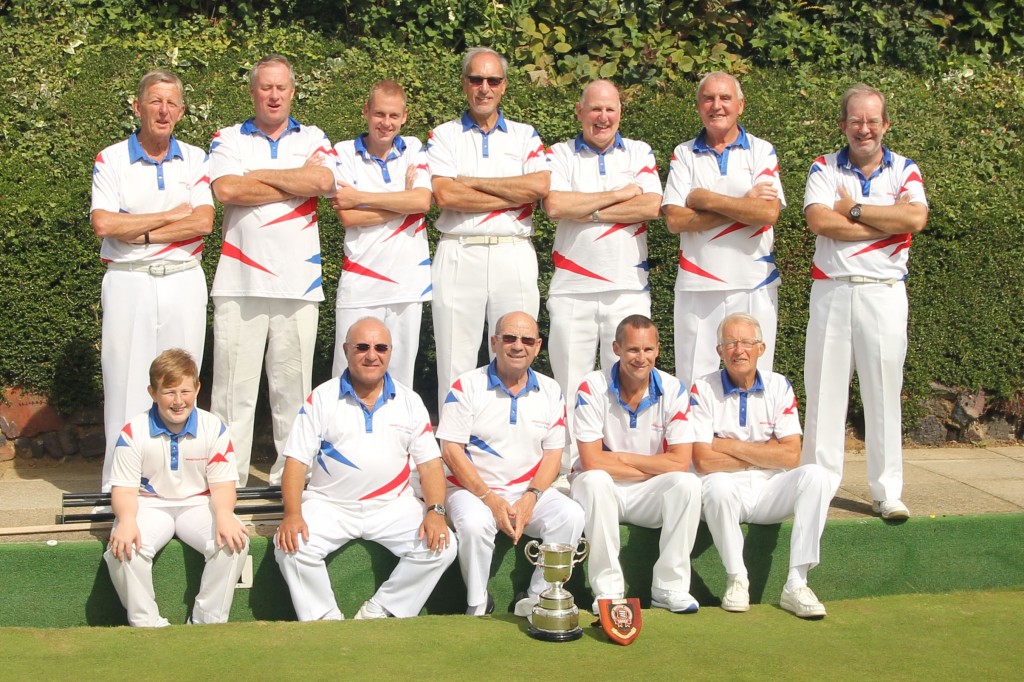 In the afternoon session Rod Hudson took on Peter Barham from South Woodford BC in the final of the "Dane Bowl " trophy. In a rivetting match that went to the wire it was the Central man who eventually triumphed by 21 – 20 shots ,winning the vital end by a single shot after the match was level at 20 – 20 shots. An excellent match that was great entertainment for the large watching crowd and a credit to both players.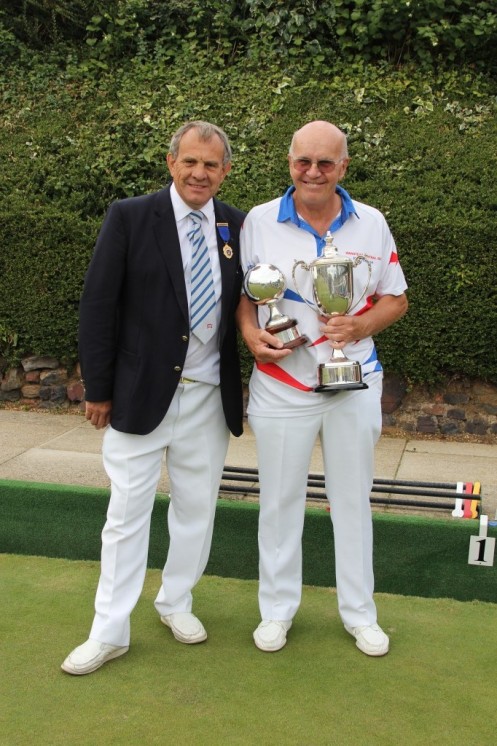 The last match of the afternoon to be completed was the final of the "Beckett" Trophy which is a two rink "Fours" competition. Central's "B" team took on Ford Sports BC and it was another match that went to the wire and kept the crowd on their toes as the Central team eventually squeezed home by a single shot 36 – 35 shots.
The first rink to finish saw Gerry Rose, George Coster, Steve Welsh and Mitch Brenner under the cosh as they went down by 14 – 24 shots against Steve Wilson's foursome.
It needed Central's other rink of Lou Jacobs, Jim Reynolds, Kevin Fitzgerald and Paul Whellams to redress the balance against Bill Parsons's foursome.
Going into the final end the Central rink were holding a 12 shot lead ( 2 shot advantage overall ) but the motormen then held a match winning three shots before skip Paul Whellams with his final wood drew second shot to give Central the match by a single shot.
A fitting end to a great days bowls.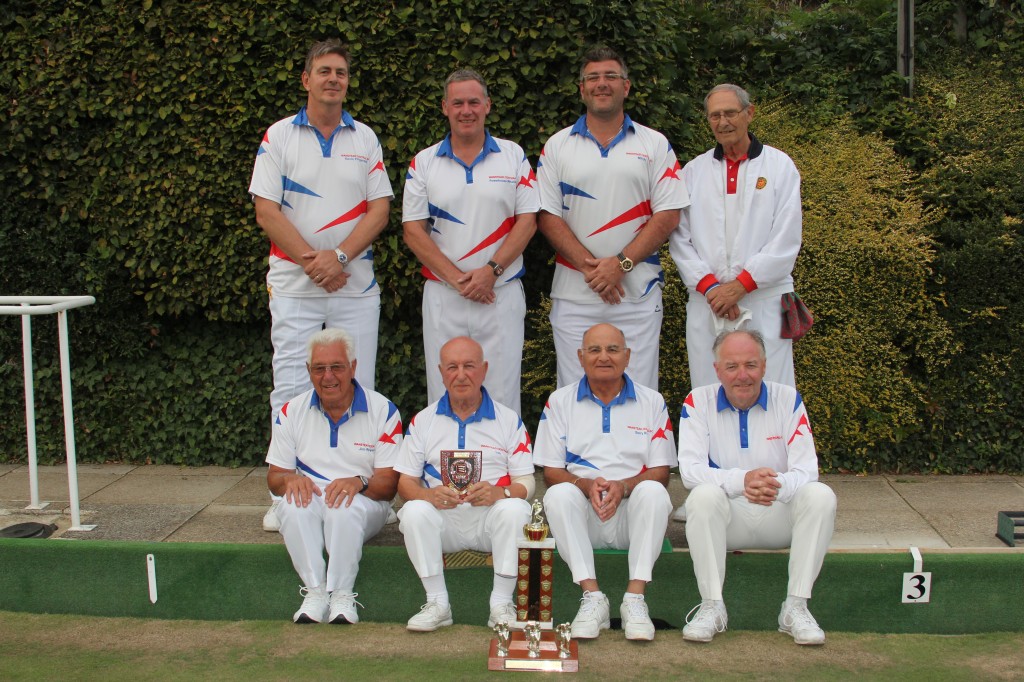 match reports and results