This Saturday sees Central's members undertake their regular pilgrimage to the County finals, this time to cheer on Mitch in the Singles final against Eric Ovel of Falcon BC
Updates and photos from the match will appear here …
2:00 Here we go. Good luck Mitch …
2:25 Mitch three up after 3 ends …
2:30 Three down on the end but Mitch gets a lucky glide with his last wood and wins the resulting measure
2:35 The last couple of ends Ovel has settled down and now the score is 4 – 2 to Mitch
2:40 One down with three seconds Mitch's forceful last wood cannons out Ovel's shot to count 4!
2:45 Ovel picks up a pair with a good end
2:48 Another good end from Ovel gives him 3 and now it's only 8-7 to Mitch
2:53 See saw end but Ovel takes 2 and the lead for the first time.
2:55 Another two for Ovel. He's definitely in the ascendancy and is playing more consistently.
3:00 Loose end from Ovel and Mitch picks up couple to stand 10-11 down
3:05 Tighter end but Mitch's unlucky tickle of the jack gives Ovel three
3:10 It's a one handed rink and even the playable hand isn't easy. A loose end from both players but one to Ovel who now leads 15-10
3:12 Two down on the end Mitch plays a firing shot and knocks jack into ditch for three. Ovel doesn't improve his situation and Mitch takes the 3. Mitch 13-15 down. After a spell in which Ovel has dominated Mitch drags himself back into the game.
3:17 Ovel back on top on this end and takes 2
3:20 A rare gift of a push up from Ovel and a good final wood from Mitch gives him three. Only 16-17 down now
3:25 Another loose end from both players, but Ovel takes 1 to lead 18-16
3:30 A better end from both and despite a tickle of the jack from Ovel Mitch takes a single
3:35 Excellent bowling end. Ovel was three down with just his last wood but he managed to rest Mitch's shot wood away and stay for second wood. All square 18-18
3:36 Mitch is bowling slightly better than Ovel at this stage, but it's sooooo close, it could go either way
3:40 One to Mitch. He's back in front 19-18
3:45 On the next end Mitch puts in two telling woods and is holding game …
3:46 … only one wood left in the end and it's Ovel's and he misses. Mitch wins!!!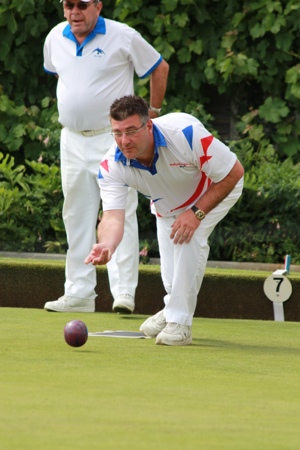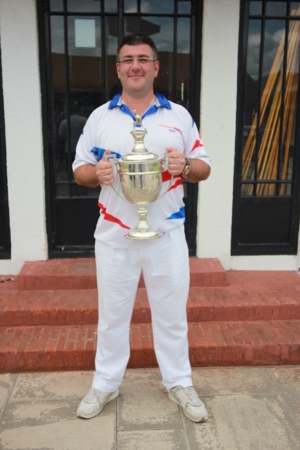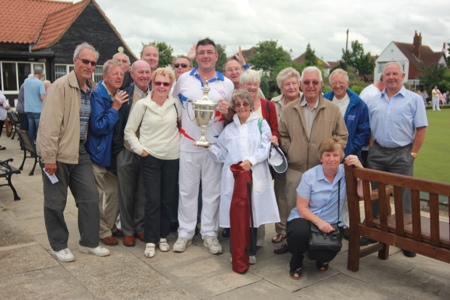 news